Formative and Cultural Pruning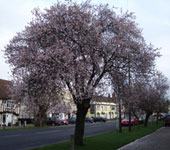 We carry out many small tasks such as formative and cultural pruning of young trees to encourage good early crown formation. The removal of crossing and poorly developing branches will enhance the safety and long-term well-being of the subject tree. More advanced pruning may be required, where the need for headroom clearance for pedestrians and vehicles may be a consideration and also to permit improvement in light to properties and grounds, which will keep trees in a proper and safe relationship to buildings and structures.
Suffolk Tree Services offer a wide range of tree surgery, for more information on these, please navigate to the relevent sections below or contact us directly on 01787 319200.